Frankfurt : Financing/Pricing data
Funding of public transport
Fare revenues are the basis for the funding of RMV and its transport services. In 2014 approximately 56% of expenses are covered by revenues while 44% are government-financed.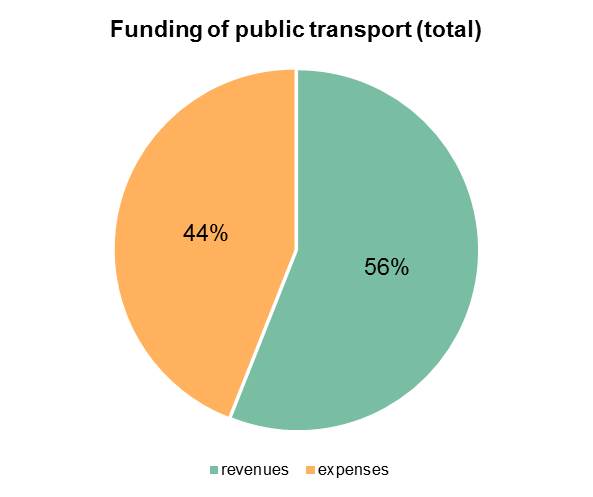 The public transport service costs prorate approximately to 48% on regional rail transport, to 5% on regional bus transport and to 48% on local public transport. Added to this, municipalities have further overhead expenses. For financing regional and local transport as well as further overhead expenses, the State of Hesse provides funds to RMV by the use of a multi-annual financing agreement.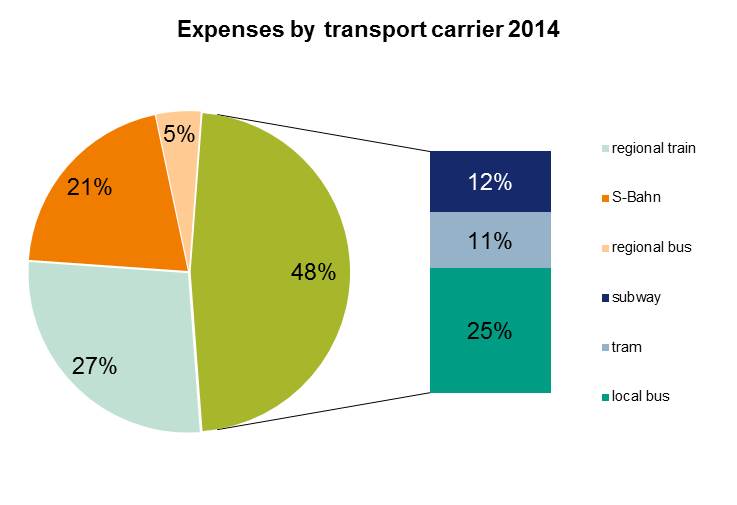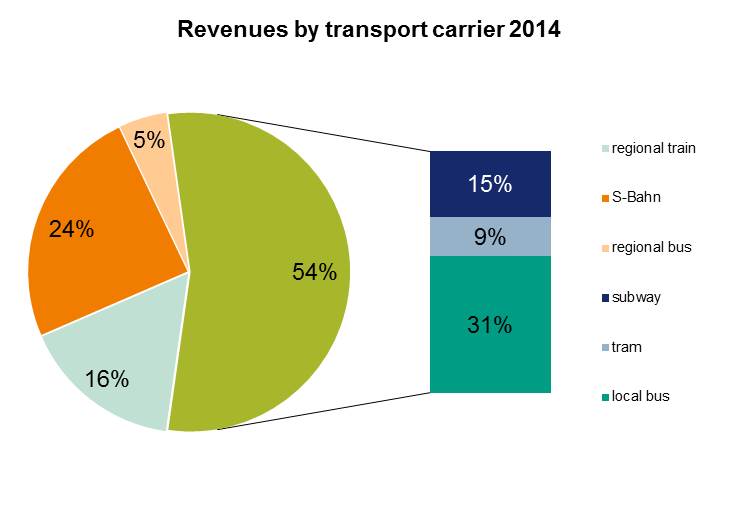 According to the partnership model the additional regional range of services on offer in cities and districts are covered by financing. This implies that 50% of the higher costs created by additional supply are in principle financed by state funds and 50% by area bodies where the population benefits from the improved services.
Fares
The fares structure in such a large transport network as RMV is very complex, precisely because of the need to achieve the most possible and most equitable fares structure.
Here are a number of useful keywords for customers that relate to the fares system:
Pricing

The ticket price is calculated according to the number of fare zones the route passes through. A ticket at the highest price level is valid for the entire RMV network.

Ticket range

RMV's ticket range is aimed at specific target groups and is modified and extended to customer requirements on an ongoing basis.

Cross-network fares

As a result of its collaboration agreements, RMV gives you the option of being able to travel with one RMV ticket deep into neighbouring networks. Opening up the borders in this way means that just under seven million people currently travel with fares from RMV.

RMV-HandyTicket and HandyTicket for NFC mobile phones

Electronic tickets are already a reality throughout the entire RMV network, turning the mobile phone into a ticket machine with just a few clicks. Frankfurt is the first city in Germany to have a complete NFC information and ticketing system.
Further Information on fare levels and moving around Frankfurt can be found on this webpage.
Current developments and projects
(((eSIM 2020
(((eSIM 2020 is a system integration and migration of Electronic Fare Management (EFM) for the target horizon 2020. It shall bring Be-In/Be-Out onto the smartphone with the purpose to take forward automatic passenger detection as well as fare systems for occasional customers.
More information here
RMVsmart
Pay, as you go – without abrupt price hikes and rigid tariff zone borders. It is possible by the innovative tariff offers of RMVsmart.
More information here
Bus rapid transit system around Frankfurt
More travelling links and shorter travelling times: That is the aim of the partial adoption of a bus rapid transit system around Frankfurt. Starting in December 2016 five new express bus lines will link the major transfer points in the metropolitan area even better.
More information here
Lead project Frankfurt RheinMainplus
The lead project contains various large-scale projects (see figure) with an outstanding meaning for the development of rail transport, including
S-Bahn development Frankfurt (Main) West – Bad Vilbel – Friedberg,
Northern Main S-Bahn,
S-Bahn linkage Gateway Gardens
Regional tangent West and
Rail link to Terminal 3 (Frankfurt airport)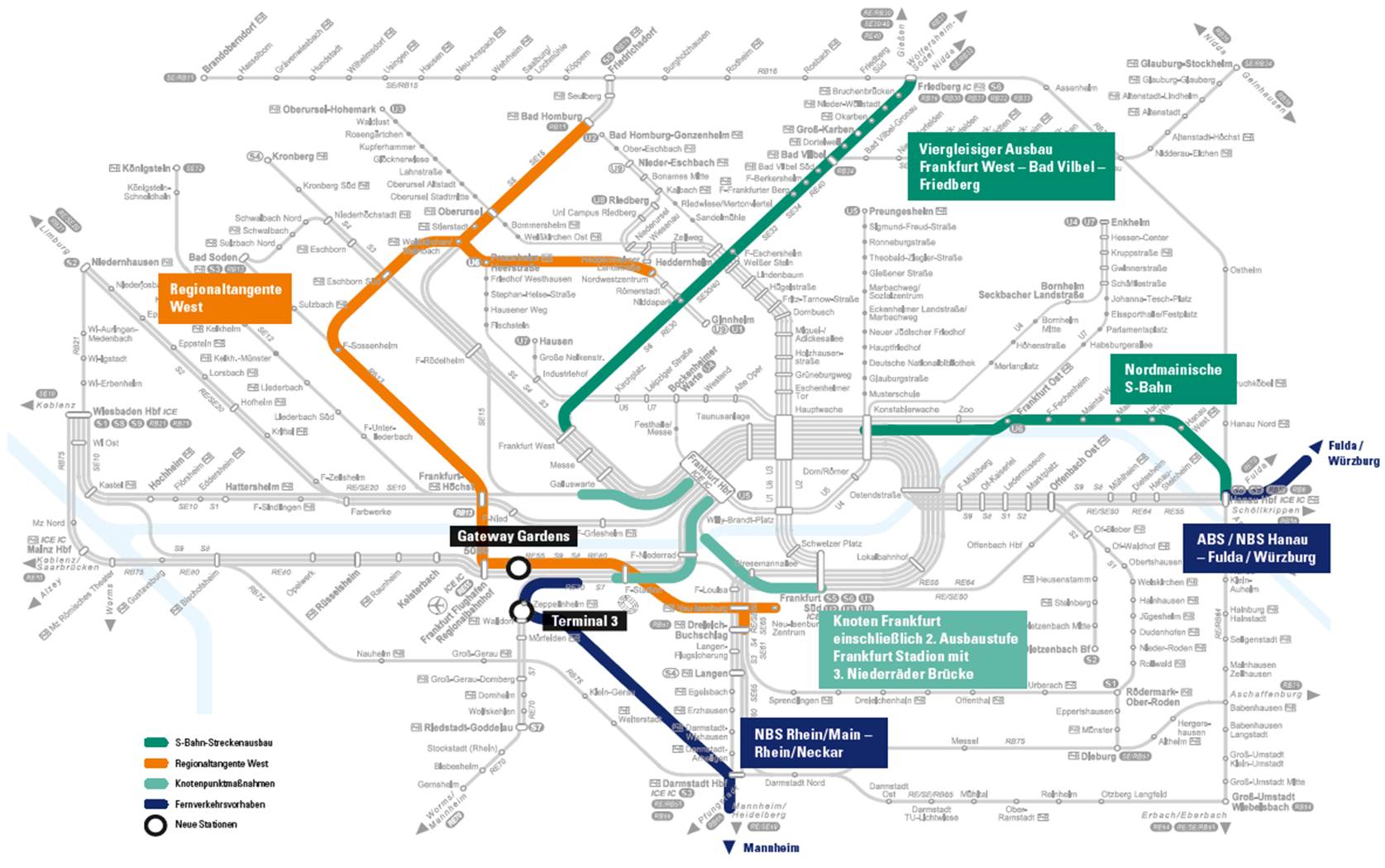 More information here