Belgrade : Identification of metropolitan area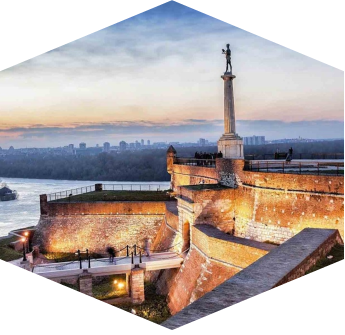 Belgrade is the capital city of Serbia, located in Southeastern Europe, on the Balkan Peninsula. It lies at the confluence of the Sava River into the Danube. The Danube flows through 60 km of Belgrade area, while the Sava covers 30 km from Obrenovac to its intake. The length of river banks of Belgrade is 200 km.
The City of Belgrade covers an area of 3 222,68 km2 (359,96 km2 narrower urban area) and is administratively divided into 17 urban municipalities. According to the 2011 census report, there were 1.659.440 permanent residents.
Map of the metropolitan area