Warsaw : Identification of metropolitan area
Description of metropolitan area :
The Warsaw metropolitan area is the fastest-growing region of Poland. The engine of its development is the capital city of Warsaw. Warsaw is divided into 18 districts. In the region there are many other towns and communities, which cooperate with Warsaw in order to organize a metropolitan transport system.
Main figures :
Surface: Warsaw: 517 km2, Metropolitan Area: 2 884 km2
Population:
-Warsaw: 1 790 658 inh.
-Metropolitan Area: 2 680 771 inh.
Employment: Warsaw: 1 091 877 jobs
Map showing the region within the country :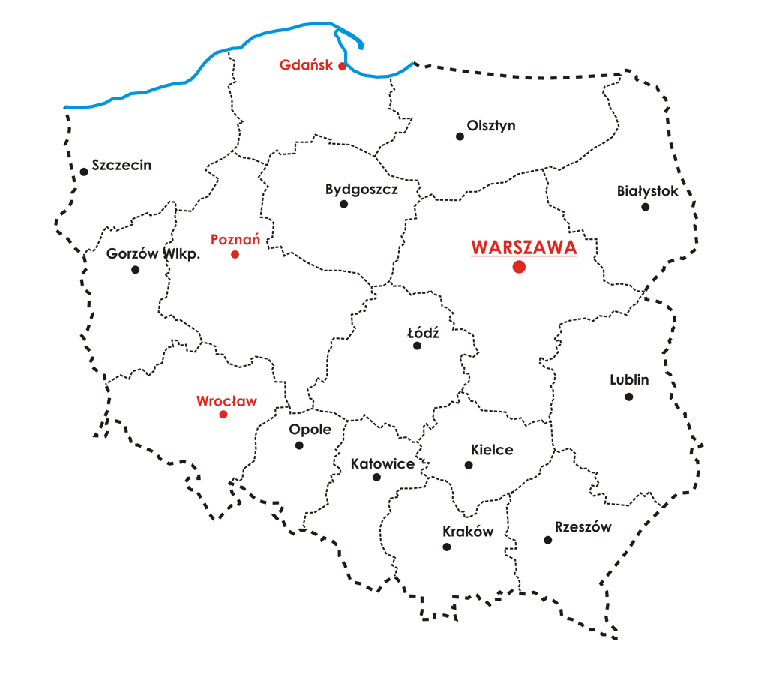 Map of the region :