Updated

15 March 2017
News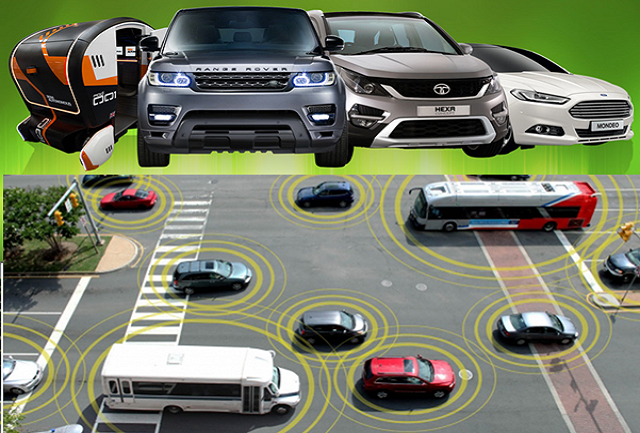 The West Midlands operates as the location for the development of Autonomous Vehicles and the supporting technology. Building upon existing connected and autonomous (CAV) work and planned infrastructure developments; the region's innovative manufacturing base; a rich pool of entrepreneurs, a thriving community of digital/technology start-ups, the wealth of applied research and development within the academic sector and the alignment with public sector key objectives, the region has the assets and the drive to be the main actor within this rapidly developing sector.
Autonomous Vehicles are set to bring transformational change into the urban environment. Increasingly automated driving benefits:
Safety
Convenience and comfort
Accessibility
Efficiency and co-ordination of traffic
Environmental Impact
Introducing CAV via rigorous testing through managed environments will deliver these benefits to the West Midlands and subsequently the UK. The full benefits will be realised at Level 4, full autonomy, according to an MIT study published in 2014 Road Vehicle Automation, Frazzoli and colleagues estimated that 300,000 driverless taxis, in theory, could do the work of the 780,000 privately owned cars currently operating today in Singapore, while keeping waiting times below 15 minutes. A 60 percent reduction in the number of vehicles operating in Singapore.
Effective taxi fleet management, reduction in personal car ownership and access to electric and hybrid vehicles without the worry of charging them could produce up to 94 percent less greenhouse gas emission per mile worldwide by 2030 when compared to conventional taxis according to a 2015 study published in Nature Climate Change.
The West Midlands recognises the major change this will bring and is gearing itself up to be at the forefront. Operating as a UK hub the region is set to benefit economically and gain early results by introducing these technologies built upon the research and development taking place across the West Midlands. The following projects are already taking place in the West Midlands.
UK Connected Intelligent Transport Environment (UKCITE) is a project to create the most advanced environment for testing connected and autonomous vehicles. It involves equipping over 40 miles of urban roads, dual-carriageways and motorways with combinations of three 'talking car technologies' and testing for a fourth, known as LTE-V. The project will establish how these technologies can improve journeys, reduce traffic congestion, provide entertainment and safety services through better connectivity.
UK Autodrive, one of three projects to have emerged successfully from the UK government's 'Introducing Driverless Cars' competition, will carry out on-road trials in Milton Keynes and Coventry, using cars provided by project partners Ford, Jaguar Land Rover and Tata Motors European Technical Centre. The programme will also trial a fleet of lightweight, self-driving 'pods' for use on pavements and other pedestrianised areas.
The West Midlands is building the capacity as a UK hub acting as a production line from the full research and testing into CAV right through to scaled-up production, via the following environments:
Digital Simulation – Knowledge sector and advanced manufacturing

There is a world class research and development sector within the West Midlands with a particular focus on the region's strength in automotive manufacturing and mobility. This is supported with advanced manufacturing research relating to materials production, digital technologies and design that have put the region at the forefront in the UK.
Controlled Environment

The West Midlands can call on a wealth of experience. Communication infrastructure, realistic test track conditions, safety critical feedback and technical expertise are all available in close proximity and in a collaborative environment.
HORIBA MIRA Ltd

HORIBA MIRA's purpose built Intelligent Transport Systems (ITS) facility provides a safe, comprehensive and fully controllable connected city environment dedicated to the testing, validation and demonstration of co-operative systems in an urban and sub-urban environment.
Gaydon test track

The Jaguar Land Rover Gaydon Centre is one of the principal engineering centres of Jaguar Land Rover.
On-Road testing

The West Midlands is building the largest and most diverse real world test environment in the UK. Incorporating a variety of technologies to accommodate both connected vehicles and autonomous vehicles, safety and human behaviour is paramount to understanding the impact of these vehicles.
Production & Manufacture

Harnessing the supply chain of agile SMEs in the West Midlands, who can develop and refine the techniques to build parts, components, digital technology, products and services. The growth in large scale mass production, led by Jaguar land Rovers investment in the region, allows the scaling up of these processes to meet domestic and international market demand.
Conclusion

CAV initiatives can offer opportunities for the Midlands transport system and economy as well as continuing to raise the already established West Midlands profile and UK leadership in the field.