The opening of the North West's first guided busway in April 2016 was a crucial milestone for Transport for Greater Manchester's wider bus priority package, a £122 million investment to enable more people to enjoy faster, more punctual and more reliable bus services from a wider area across Greater Manchester, to, from and through the city centre.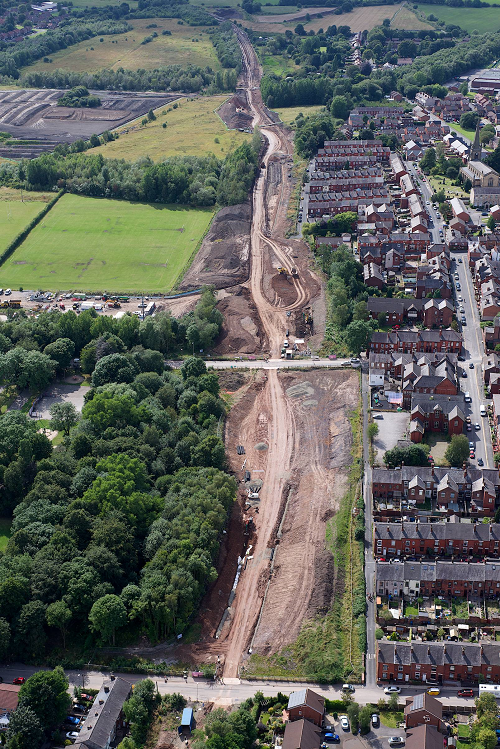 Operated by First Manchester under the brand Vantage, a fleet of 20 new, bespoke, state-of-the-art buses connect Leigh, Atherton and Manchester in as little as 50 minutes. Passengers travelling between Leigh and Manchester previously faced journeys timetabled at up to one hour and 20 minutes.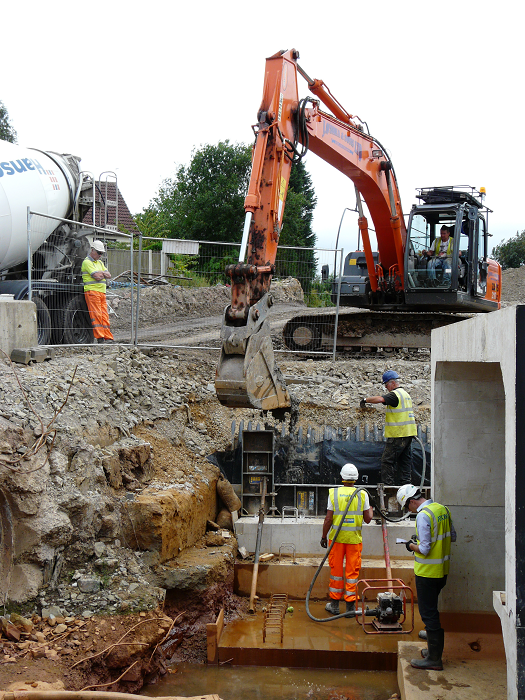 The high-specification, low-emission hybrid buses have Wi-Fi and USB charging points, plush seating, tables on the upper deck, audio and visual stop announcements and climate control.
Passengers are now able to travel directly between the refurbished Leigh bus station and Stevenson Square in Manchester city centre in a single journey, using the busway and other bus priority measures on the A580 East Lancs Road and through the heart of Manchester city centre.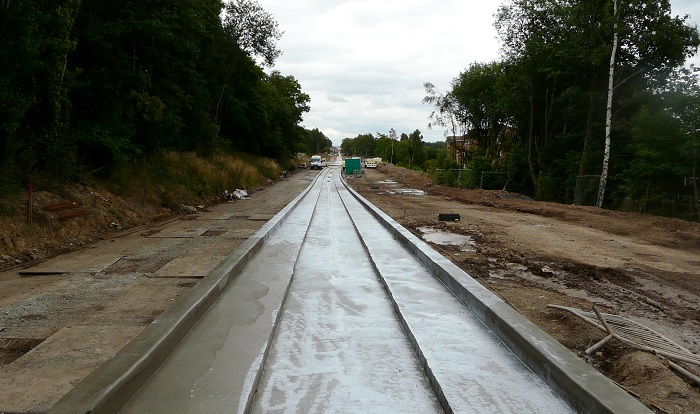 The 4.5 mile guided busway between Leigh and Ellenbrook forms part of a much longer 14 mile route linking Leigh, Atherton and Tyldesley with Salford, Manchester city centre and beyond.
As well as the promise of reliability, speed and punctuality, TfGM made a commitment to quality. And since opening, the busway has seen more than 150,000 passengers travelling aboard a fleet of new, state-of-the-art buses, operated by First Manchester under the new Vantage brand in just the first five weeks of operation.
The busway not only signifies one of the largest investments into Greater Manchester's bus network in decades but it sets out to address many of the transport issues that these areas have long endured.
Residents in Leigh, Atherton and Tyldesley had long faced transport problems wherever they turned: there was congestion on radial roads to and from the regional centre, no rail service from Leigh and overcrowding on services from Atherton and Newton-le-Willows. Coupled with dated transport interchange facilities and generally poor and unreliable public transport access and connectivity these areas had little option but to place heavy reliance on the private car.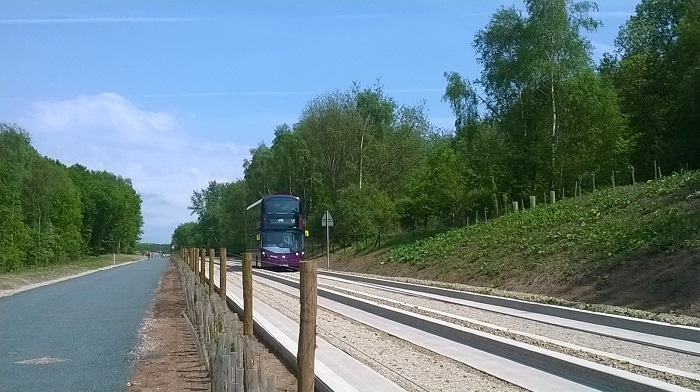 The main aim of the busway was simple – provide a better transport link to key destinations for thousands of people while guaranteeing them a travel experience seldom rivalled by other modes of public transport.
This project leaves a sustainable legacy by encouraging economic growth in areas such as Leigh, Atherton and Tyldesley and helping to reduce congestion by providing an attractive and viable alternative to the use of a private car which will cut emissions.
It will help to stimulate increased investment along the route, as well as supporting current and emerging businesses and commercial opportunities. It will deliver efficient and improved connectivity to employment, leisure and retail opportunities, thereby making areas such as Leigh, Atherton and Tyldesley more attractive to live and work in.
By encouraging more people to use the new transport link, congestion will be reduced for other road users and open up wider access to jobs, for example, giving young people better access to education and training, and getting older and disabled people out of social isolation.
Greater Manchester is growing at a faster rate than ever before and investment in the transport network is keeping pace. A multi-million pound investment is currently well underway to improve and expand the city's Metrolink light rail network, and with buses accounting for four in every five local public transport journeys, Transport for Greater Manchester remains committed to investing in better bus services and infrastructure, like the guided busway.
By enabling true cross-city bus services to run directly through the heart of Manchester city centre – free from other traffic – the scheme will greatly reduce the need for people to change buses meaning that more people will be likely to use public transport.
The busway scheme was developed to form a key part of the 'bus priority package' – a major integrated investment that prioritises buses and active travel while encouraging modal shift in Greater Manchester by facilitating shorter journey times aboard services that are more reliable and punctual. For businesses and communities, the outcome is stimulation of the local economy and inward investment catalysed by the enhanced connectivity.
A significant investment in Greater Manchester's bus infrastructure, the overall package connects the busway to over 25 miles of bus route improvements between Leigh, Atherton, Tyldesley, Salford and Middleton through Manchester city centre and along one of Europe's busiest bus corridors – Oxford Road – to the south of Manchester.
The city centre works are themselves part of a £1 billion investment to 'future-proof' the transport network and support the regional economy. By providing truly dedicated bus only routes we are finally able to reduce connection time to the city below 50 minutes – a 30-minute improvement on previously timetabled services.
The busway investment included specific provision for a shared path alongside the whole 4.5 miles, surfaced so it could be used by a variety of users including, horse riders, walkers and both leisure and commuter cyclists. Each bus stop has shelters, level boarding, covered cycle parking, CCTV and is lit during the hours of operation. Specific considerations during the design process ensured each pair of stops were located at street level and were fully accessible, safe and secure.
To further encourage modal shift by providing more travel choices, the busway also included three new park and ride sites, offering free parking for more than 400 cars.
The bus priority measures don't end with the busway, they also link up with 15km of new, on-highway bus lanes on the East Lancs Road through Salford to ensure quicker journeys than were previously possible.
One piece of the bus priority jigsaw now remains outstanding – Manchester city centre's Oxford Road.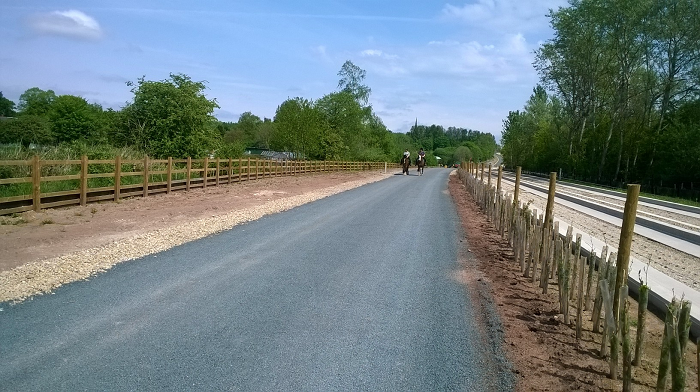 Work is now well under way to redevelop one of Europe's busiest bus corridors into a European-style boulevard that provides better bus journeys, an improved pedestrian realm and truly dedicated 'Dutch-style' cycle lanes. Once complete in early 2017, the Oxford Road corridor will provide busway services with a finishing point outside one of the country's best healthcare facilities, the Central Manchester Hospital site. In doing so, buses will also pass the University of Manchester and the Manchester Metropolitan University sites providing access to healthcare and education to thousands more people.
contact: Rafael Cuesta