Updated

17 April 2019
News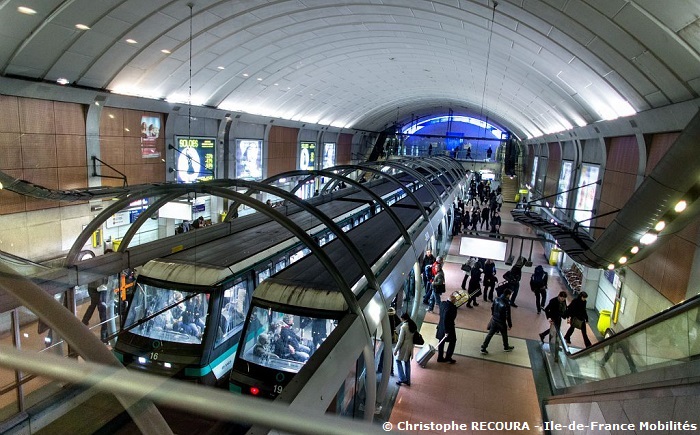 All-night service on selected metro and tram lines in Paris is to be trialled later this year, Ile-de-France President Valérie Pécresse announced on April 13.
To relaunch going out in Paris, I have decided to break a taboo and run transport 24 h a day, she tweeted the next day, along with the hashtag #ParisNeverSleeps.
Mrs. Valérie Pécresse set out the details in an interview with the french newspaper Le Parisien. The trial will see six metro lines and three tram routes open at night one Saturday a month between September 14 2019 and March 7 2020. Services on metro lines 1, 2, 5, 6, 9 and 14, and on tram routes T2, T3a and T3b, will run from 05.30 on Saturday to 00.30 on Monday. Not all stations will be served by night services, and bus frequencies on some routes will be increased to provide connections with later trains.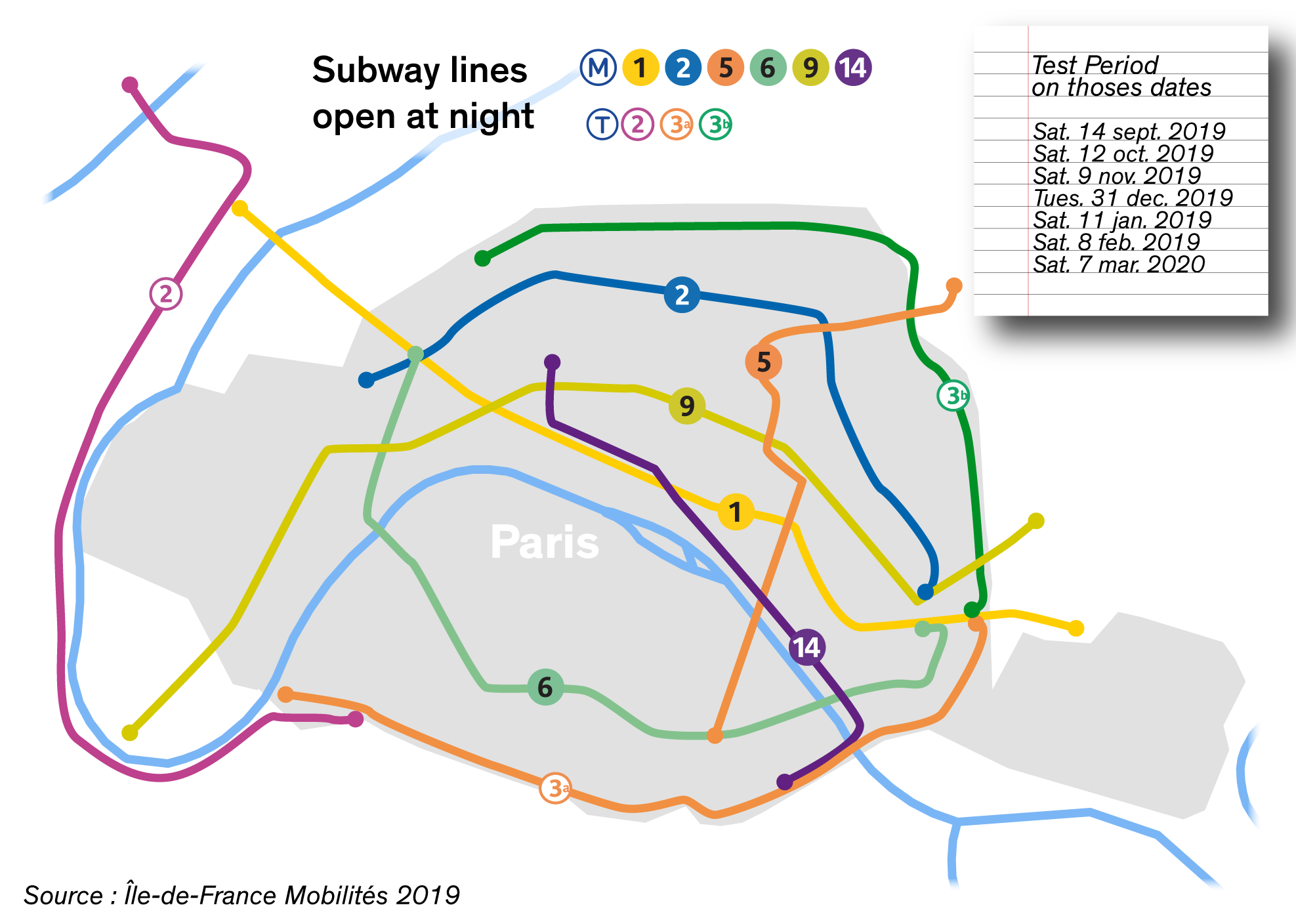 Mrs. Delphine Bürkli, Mayor of the city's 9th arrondissement, is responsible for implementing the plan. Local politicians are to discuss the project with city transport operator RATP and representatives of the night economy at a meeting on May 16.
Mrs. Valérie Pécresse says that the measures are intended to boost nightlife in the city and come in response to please from the tourism and entertainment industries.
Following consultation with business representatives, it was decided to carry out the trials in the autumn and winter, when cold weather acts as a further deterrent to people going out at night.
RATP is contractually obliged to provide up to five nights a year of all-night service as part of its contract with transport authority Ile-de-France Mobilités. Any openings beyond this require extensive negotiations.
Mrs.Valérie Pécresse says that it will cost € millions a night to provide extra station security and other measures needed for nocturnal operation.
Following the final Saturday, Ile-de-France will review the success of the trial and decide whether to continue with night services on a permanent basis.