Updated

22 October 2009
News
A NEW bus service is due to begin running from Chapeltown in Sheffield to the Thorncliffe Business Park in a bid to improve job opportunities for local people.
The new 35a shuttle service will begin running on Monday 26 October and will improve links between the Market Place in Chapeltown, next to the railway station, and the business park near junction 35a of the M1, which is home to scores of local employers.
The service is being introduced by South Yorkshire Passenger Transport Executive, in partnership with Yorkshire Forward and Creative Sheffield.
It will operate every 20 minutes from 05.36 to 19.21 Monday to Saturday, apart from a one-off service which leaves Chapeltown at 21.41 in order to allow shift workers to arrive for the start of their 22.00 shift.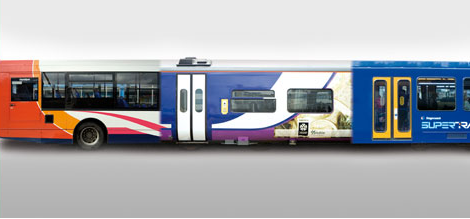 Tickets for the service, to be operated by Stagecoach, will be charged at a flat 50p fare allowing unlimited all-day travel on the shuttle.
David Brown, SYPTE Director General, said: "We are pleased to be introducing this service, which should help more people to access the employment opportunities at the business park. In these difficult economic times we are mindful that people need all the help they can to access employment opportunities."
For information about public transport in South Yorkshire visit travelsouthyorkshire.com