A consortium led by Bombardier won a € 115 million contract for the provision of Porto Metro rolling stock. 30 Flexity low-floor light rail vehicles will be added to the current fleet from 2008-2009.
The contract also includes a 5-year maintenance period. The vehicles are 37-metre long, can reach a top speed of 100 km/h and are designed to carry up to 100 seated travellers and 251 in total. It is also accessible to wheelchairs and bicycles.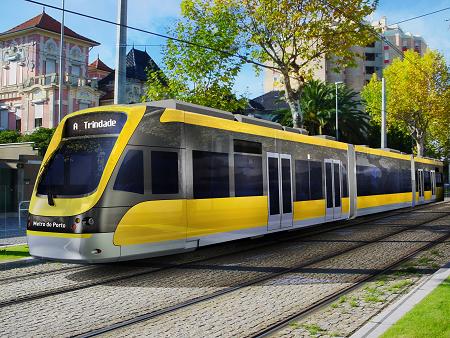 The first phase of Metro do Porto's new Light Rail Transit system was awarded in 1998 by Metro do Porto to the Normetro consortium, for the construction of 4 lines, 60 kilometres of track, 15 underground stations, 63 surface stations and 72 Bombardier vehicles. Today, an average of almost 150,000 passengers uses the system everyday.