Updated

31 August 2015
News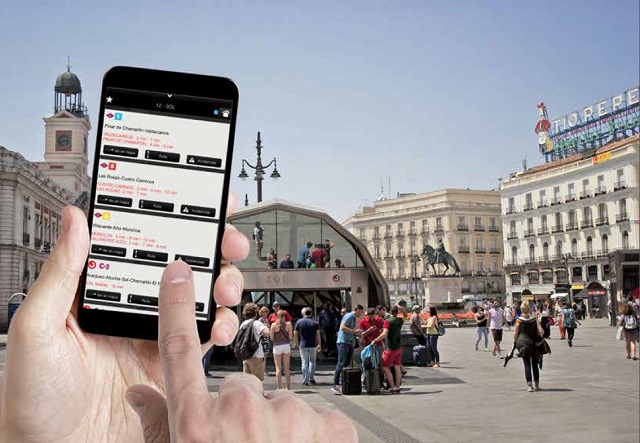 The Consorcio Regional de Transportes de Madrid has developed a new "app" for mobile devices that unifies all the real time information on public transport in a single application. Thanks to this app, users can meet through the location, when will arrive the next transport service or where is the nearest stop or station.
This new official tool named "Mi transporte" represents the integration of data from 40 public transport operators in the Madrid region, allowing an accurate knowledge of all timetables of Metro, urban and suburban buses, light rail or suburban rail.
This new app allows knowing the exact location and timetables of the 5.000 vehicles running daily in the Madrid public transport system, filtering all that information to make it easy, attractive and intuitive for regular users and even tourists. Particularly, thinking about this kind of users, there is an English version of the application providing information of interest such as location of museums, tourist offices or rental bike stations, as well as points to charge the Public Transport Card among other information.
The application is official and free of charge, available on Google Play for Android and App Store for Apple devices. The Consorcio Regional de Transportes de Madrid has developed this new application with its own resources, co-financed by European funds managed by the Ministry of Economy. In addition, the Public Transport Management Centre (CITRAM) has contributed to its development as responsible for integrating information in real time of the entire public transport system.
Augmented Reality
The augmented reality (AR) is one of the most important innovations of this tool. Thanks to it, this app can locate the existing stops and stations as well as the distance to them in a radius of 300 meters around the mobile device. By just a click on any of the stops or stations, this technology provides the arrival time of the of public transport mode chosen.
The app also provides information on any Metro line, light rail, buses and suburban rail and allows planning routes and to select favorites. It is a very complete application offering numerous possibilities, because it is also able to provide any incidents information in real time to plan alternative routes.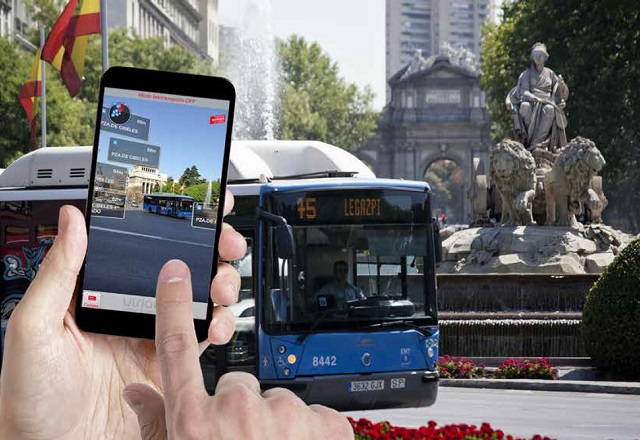 This tool proves the importance of R&D in the public transport sector, one of the areas where the system features prominently in the Madrid region, making it a world reference. In this particular case, new technologies are used to provide the highest quality service and respond to the increasing demand of information and transparency.