Updated

19 December 2006
News
The second tram line of Montpellier will complete the existing Est/West line 1 with a 19.6-kilometre long line serving 35 stations from North to South and 6 park and ride
facilities.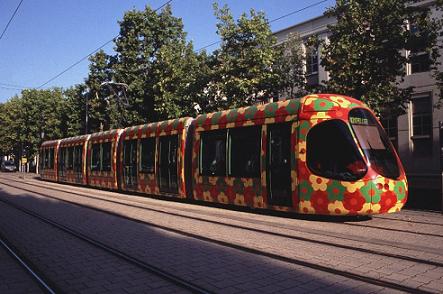 The investment costs amount to € 400 million. Line 2 will meet line 1 at four different stations of the city-centre, serving an alternative route. The two ends
of the line be operated on single tracks.
The design of the vehicles is very specific, as the blue ones with birds in service on line 1.