Updated

19 December 2006
News
The specificity of the first tramway line of this city (14-kilometre long, 31 stations, € 290 million invested) lies mainly in the technology using the Translohr tram on tyres.
The result is a combination of excellent performances in terms of acceleration /braking, noise, and climbing (up to 13%) with the benefits of guided systems, however with reduced visual impact due to a single rail sunk in the platform.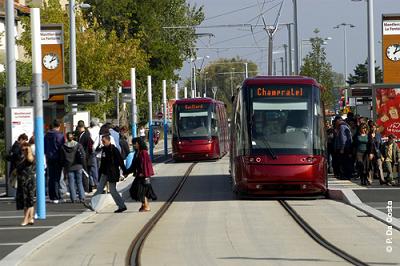 The vehicles have an extra narrow width of 2.20 metres and allows curves with a radius of 10.50 metres.
www.letram-clermontferrand.com