Stuttgart : Responsible authorities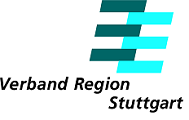 Verban Region Stuttgart
Kronenstraβe 25
D-70174 Stuttgart
Germany
Are you a registered member of EMTA? Log-in to access contact details.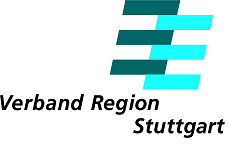 Kronenstraße 25 – D-70174 Stuttgart – Germany
Telephone +49-711/22759-63 — Fax +49-711/22759-71
Regional director: Dr. Nicola Schelling
Responsible for public transport affairs and EMTA : Dr. Jürgen Wurmthaler
Executive director for economy and infrastructure
Organisation
The Verband Region Stuttgart was founded in 1994 to give the Region a political organization with its own parliament, directly elected every five years. The current chairman of this regional assembly is Thomas Bopp. The representative and head of the Verband's administration is Dr. Nicola Schelling.
Mission
The Verband Region Stuttgart's central aim is to marshal the forces of the 179 independent municipalities (towns and city districts) within the Stuttgart Region to help provide a high standard of living, promote economic development and to improve ecological standards – thereby enabling the region to compete effectively both at the European level and on the world stage.
Tasks
As a democratically legitimated decision-making body the Verband is responsible for policies in areas such as regional planning, infrastructure, landscape development, traffic and transport. Other tasks include business promotion, waste management as well as promoting tourism to the region.
Within traffic and transport, the Verband is specifically responsible for the suburban railway system (S-Bahn), as well as for some regional rail transportation services, the Park & Ride system, regional express bus services, and traffic management.
Budget
In 2015 the Verband Region Stuttgart's annual budget amounted to approximately 320 million Euros, of which 90 % is allocated to public transport. On the revenue side, the State of Baden-Württemberg provided around 70 million Euro for operating the suburban railway system and 59 million Euros for financing the integrated transport network. An additional 134 million Euro came from farebox revenues, while the remainder is made up of levies from the City of Stuttgart and the administrative districts.