Budapest : Responsible authorities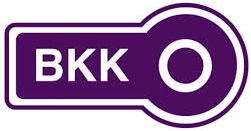 Centre for Budapest Transport
Rumbach Sebestyén U.19-21,
HU-1075 Budapest
Hungary
Are you a registered member of EMTA? Log-in to access contact details.
Budapesti Közlekedési Központot (BKK)

Missions :
The founding principle of BKK was to integrate into an umbrella organisation and to fundamentally reform the previously fragmented sectors of transport governance in order to ensure a high level of professional operation and the systematic coordination of the various actors of the transport branch. The original goal of the transport governance reform was and the on-going mission of BKK since its establishment in November 2010 is to increase the quality of urban transport and transport-oriented development thereby achieving a more competitive and sustainable Budapest, which is currently the 8th largest city in Europe.
Being the Mobility Manager of Budapest, BKK is responsible for all travellers regardless the purpose, the aim, and the mode of transport. This responsibility also includes the harmonisation of demand/supply ratio of transport modes which is to be based on real time information and long-term strategic values. No absolute priority among transport modes is defined, and travel demand is to be influenced based on sustainability principles, real society demands and reasonable economic costs. As described in BMT Balázs Mór Plan, the first SUMP based transport development plan of Budapest issued in 2015, BKK's primary strategic objectives are to create a liveable urban environment, to provide a safe, reliable and dynamic transport system, and to facilitate cooperation in regional connections. These goals are to be pursued in 4 intervention areas: establishment of more and better connections and infrastructure, attractive vehicles, better services and efficient governance.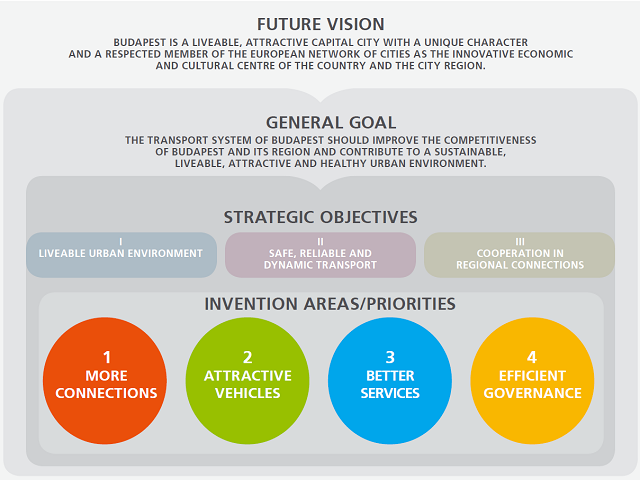 Organization :
The Municipality of Budapest officially appointed BKK on 1 May 2012 as the competent integrated transport-organiser with responsibilities covering public transport, cycling, walking, public road and bridge infrastructure management, parking and taxi services as well as transport development projects. The specific public transport tasks include planning, integrating, regulating, tendering and awarding, promoting, managing as well as controlling.
The scope of BKK's roles and responsibilities gradually expanded between the company's founding in 2010 and May 2012 as tasks and employees were taken over from various 'source' organisations that formerly dealt with individual tasks. The source organisations are the relevant departments of the Municipality of Budapest, Taxi Ltd., Parking Ltd., the public road management division of the Municipal Public Space Management Company (FKF) and the in-house public transport operator, BKV (Budapest Transport Company).
BKK has a large frame public service contract with the Municipality of Budapest for 15 years, while BKK contracted BKV for the fixed-rail services as an in-house operator for 8 years. Bus operation contracts were split: the Budapest Assembly voted to contract out a maximum of 33% of bus operations and open the market for competitive tendering while the remaining 67% would remain with the in-house operator.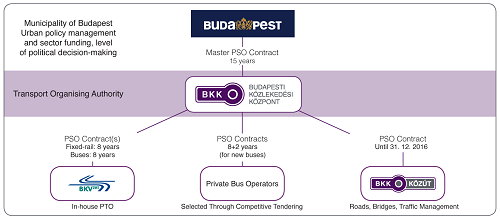 Date of establishment: 2010
Appointment as transport organiser: 1 May 2012
Contacts:
BKK
Rumbach Sebestyén u. 19-21,
H-1075 Budapest,
HUNGARY
Mr Zsolt DENKE
Mr Tamás KAJDON