Updated

3 November 2022
News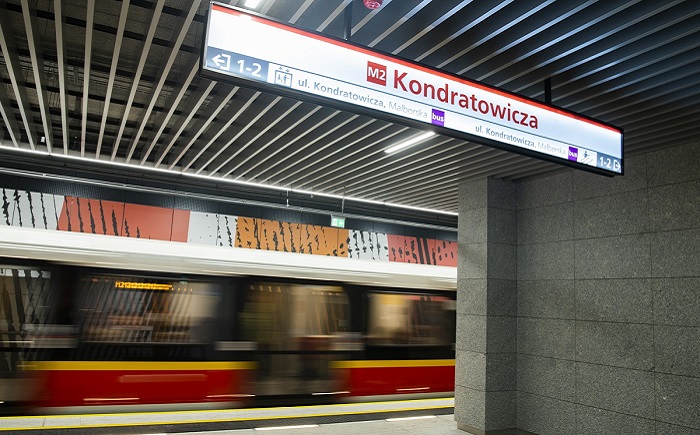 Warsaw Metro is developing. The last eastern section of the second Metro line (M2) was completed on 28 September 2022. Targówek district residents gained three stations – Bródno, Kondratowicza and Zacisze.
The second (of two existing) Metro lines in Warsaw connects Eastern and Western city parts, crossing the Vistula river underground. Its stations are recognized as examples of fine architecture, three of them (Płocka, Młynów, Księcia Janusza) nominated to the European Union Prize for Contemporary Architecture – Mies van der Rohe Award in December 2020.
Regarding the new stations, a few innovative solutions have been deployed.
An assistive listening system has been used for the first time at the stations of the eastern part of the Metro. Induction loops, devices that connect directly to the hearing aids, have been installed. The messages broadcast at the stations (on the loudspeakers) are amplified in parallel in the hearing aids. This ensures that users are not subjected to noise, interference or echoes.
Moving walkways are another innovation. They have been installed in one of the longest corridors of the underground railway – at Kondratowicza station, under St. Vincent Street. This solution is particularly important due to the proximity of the hospital and thus the higher number of passengers with reduced mobility.
A distinctive feature of the station are the walls behind the rails, visible from the platforms. They consist of aluminium panels with graphics by a local Warsaw artist Piotr Młodożeniec. They depict the immediate surroundings of a particular station. Each station is dominated by different colours: Kondratowicza – yellow, orange and red, Bródno – purple and navy blue, and Zacisze – green.
In 2020 Warsaw signed contract with Skoda for the delivery of 37 new trains for Metro. On the 28 October 2022, first of them has started passenger service on the route.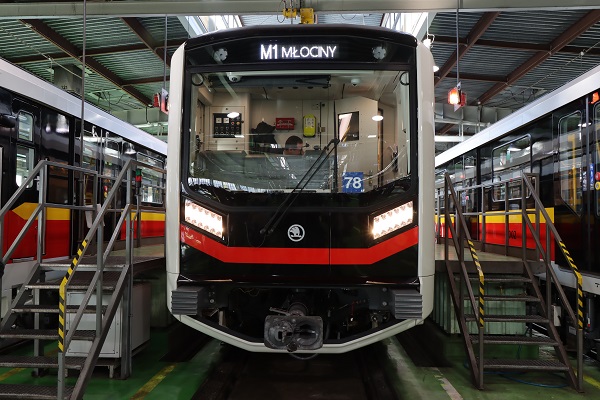 For more information : Tomasz Kunert or Marta Trzaskowska, ZTM Warsaw