Updated

10 October 2017
News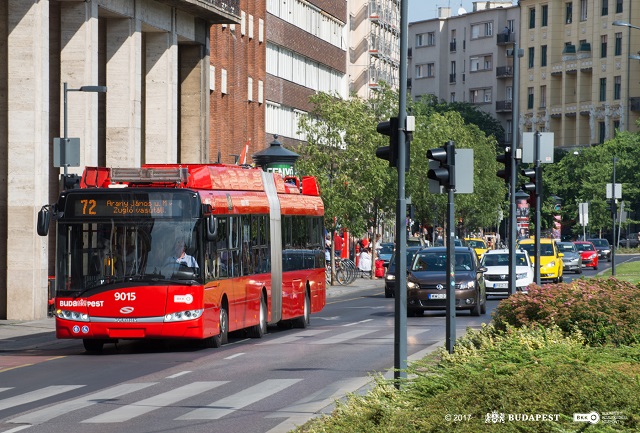 From Saturday, 19 August 2017, trolleybus 72 will serve an extended weekend route between Zugló railway station and Orczy tér. BKK's network development pilot proved to be a success at July weekends when a new, environmentally friendly north-south public transport connection was created providing additional direct access options to several major hubs in the city centre to passengers coming from the direction of City Park and Terézváros. On a section of the extended route, the modern trolleybuses equipped with high-power batteries need to run in an off-wire mode. Previously, at two weekends in June and August, the line's route was extended to Fővám tér to replace tram services that had to be suspended due to the pedestrian-friendly closure of Liberty Bridge. As has been the case up until now, a key focus of future vehicle and network development projects in Budapest will be environment-conscious transport modes with the help of innovative means.
Following the success of July weekends, trolleybus line 72 is transporting passengers from 19 August 2017 onwards on an extended route at weekends and on public holidays between Zugló railway station and Arany János utca metro station on its regular route, then using battery power from there it serves the stops on the route of bus line 9 to Kálvin tér where it can connect to the overhead wires of trolleybus line 83 to continue all the way to the Orczy tér terminus.
Easing the burden on the environment and inner city traffic with the help of modern trolleybuses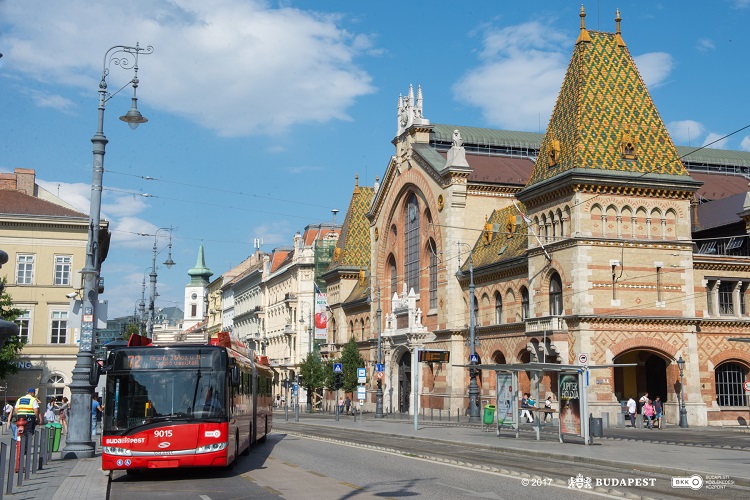 A total of 36 modern, low-floor, air-conditioned single and articulated trolleybuses have been in service in the Hungarian capital since 2015, all of which are capable of running 4 kilometres without electricity from the overheard wire thanks to their high-capacity batteries. This feature is an advantage not only in the case of forced diversions due to a public event or road construction works when the trolleybus is required to run on a route without overhead wires: in the course of an earlier network development project, the route of trolleybus line 79 was extended to Kárpát utca, so that zones without a catenary system could be penetrated and served by public transport in the Vizafogó area of the city. Similarly, the route of trolleybus line 72 was extended at two weekends in both June and August: the vehicles operated in an off-wire mode on the section where tram services had to be replaced. The same trolleybus line ran on an extended route to Orczy tér at all weekends in July.