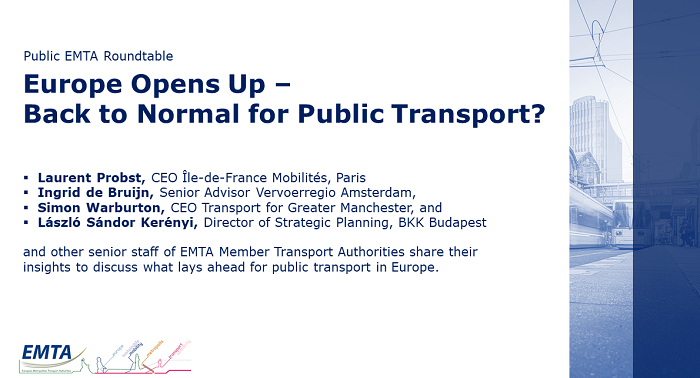 The 28th June 2021 EMTA organized a public roundtable on the subject : Europe opens up – Back to normal for public transport?
For those who couldn't attend, we wrote a .
A study was also prepared for this event by David Weinreich, Ph.D. & Karel Martens, Ph.D. from Technion-Israel Institute of Technology. You could read the of it.