Since last February 22, Google Transit displays the timetables and routes of the STIB (public transport) network in Brussels.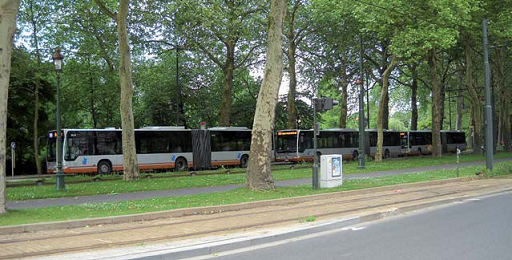 Google Transit is the world wide known browser of Google Maps that so far gave information and travel planner when driving a car or walking. Now in Brussels, it also gives the information for using public transport. With your computer
or your mobile phone you're now able to calculate your route and travel time from A to B by public transport.
This is a very useful addition to the smart phone «STIB» application that enable to check the timetable and the remaining waiting time at any public transport stop via GSM.
For the STIB this partnership is the best way to reach the largest number of people considering 40 % of visitors of www.stib.be go through a first browser among which 96% have used the Google browser, says the STIB.
However successful the partnership, the timetables,
routes and real time information will continue to be displayed on the STIB website.
For more: www.stib.be