Updated

16 August 2012
News
The 1st of May 2012 signifies the beginning of a new era in the transport governance structure of the Hungarian capital. The wide-ranging reform process embarked upon by BKK Centre for Budapest Transport reached its ambitious goal of overhauling the management model that had been in place untouched since 1968. The Municipality of Budapest officially appointed BKK as the integrated transport-organising authority with responsibilities covering public transport, cycling, public road infrastructure management, parking and taxi services as well as transport development projects. The first major achievement of BKK since 1 May is the successful attainment of EU co-funding for the 140 million Euro project for the refurbishment and extension of tram lines 1 and 3.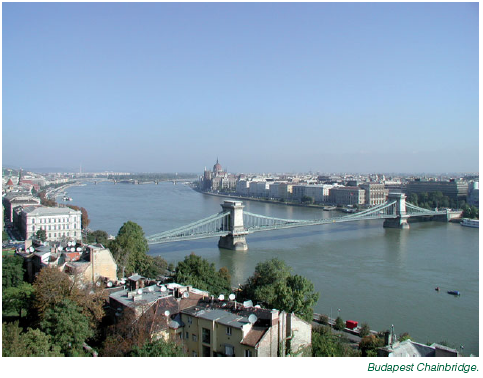 As the PSO contract between the Municipality and the in-house operator BKV
(Budapest Transport Company) expired on 30 April 2012, a new PSO contract structure was put in place from 1 May 2012. BKK has a large frame contract with the Municipality of Budapest for 15 years, while BKK contracted BKV for the fixed-rail services as an in-house operator for 15 years. Bus operations contracts will be split: the Budapest Assembly voted to contract out 66% of bus operations and open the market for competitive tendering while the remaining 34% would be with the in-house operator. The new bus tenders will be issued gradually throughout the upcoming months and years.


History
BKK was established following a series of thorough professional consultations in October 2010. The founding principle was to integrate and to fundamentally reform the previously fragmented sectors of transport governance in order to ensure a high level of professional operation and the systematic coordination of the various actors of the transport branch. BKK gradually took over responsibilities in the course of the reform process following relevant legislative changes. The original goal of the transport governance reform was and the on-going mission of BKK is to increase the quality of urban transport, which will result in a more competitive and sustainable Budapest.


What will change compared to the previous system?
The establishment of BKK was necessary because previously the different transport sectors were competing against each other on account of the lack of consolidated governance and urban policy. As opposed to that, BKK integrates the transport sectors, which enables it to provide high-quality transport services thereby offering a real alternative to private transport in a more liveable and cleaner city. By separating the roles of service commissioning and provision, BKK as the customer ordering transport
services will be able to represent the interests of the passengers as well, which will lead to better and more efficient service as well as punctual and attractive public transportation.
For more information visit: www.bkk.hu

Contact: Tamas Kajdon