Updated

22 January 2008
News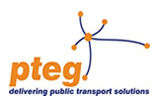 PTEG : the Passenger Transport Executive Group – brings together and promotes the interests of the six Passenger Transport Executives (PTEs) in England. Strathclyde Partnership for Transport and Transport for London are associate members.
The powers available to city region transport authorities in England outside London are relatively limited compared with their counterparts across Europe. Successive waves of deregulation, privatisation and centralisation have left the Passenger Transport Executives with very limited controls over the main form of public transport in their areas (the buses) and highly dependent on UK Government for funding and approval for schemes.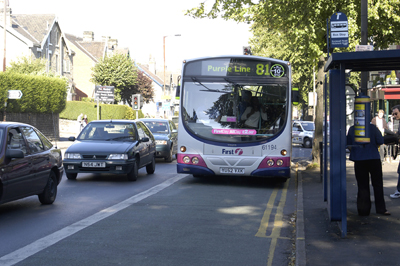 The success of the devolution of powers on transport (and other key policies) to London, Scotland and Wales coupled with the economic resurgence of the city regions means that the tide could be turning for the PTEs. The Local Transport Bill offers the prospect of more fully
empowered city region transport authorities with national government ceding powers to them on the basis of locally determined reviews. Possible changes include to the way they are governed, extended boundaries, more influence over local rail networks, more options for raising funds locally, more influence over highway networks (currently a local district council responsibility).
The legislation also includes a package of measures designed to help revive the bus sector. Whilst, in general, there has been remarkably strong growth in the use of local heavy and light rail systems in PTE areas, local bus networks and fare paying passenger usage continues to shrink. The main area of growth on local bus networks now is for older people as a result of a free off-peak fares scheme which becomes a national go anywhere scheme in April 2008.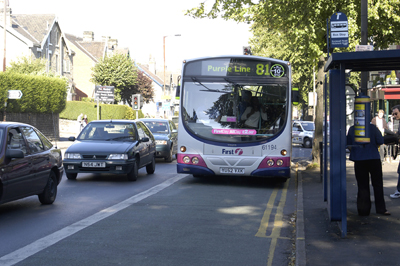 The bus reform measures aim to make partnership arrangements between operators and local transport authorities more viable whilst still maintaining safeguards against anti-competitive behaviour (a tricky balancing act!). They also provide a new process for
introducing the franchising of networks of services. However, the transition from a nominal free market (in reality a series of local monopolies dominated by major national operators who rarely compete with each other) to a franchised system is a tough proposition given that the incumbent monopoly normally own the garages, staff
and vehicles and is under no obligation to pass them on if they do not win an initial franchise contest. These challenges are exacerbated by a bureaucratic and convoluted approvals process which give two non-elected bodies a veto over any franchising plan.
The legislation is not expected to become law until well into 2008 and it will be some time after that before the reformed PTEs are in place. However, many city regions are already preparing their new plans for the governance of their transport networks. In the strongest city regions a shift to bodies which begin to become more typical of that found in their European counterparts, and in London, is looking highly likely.