Updated

7 August 2009
News
A major improvement is going to be offered
to passengers of the Ile de France network.
It will represent an alternative to
ticket machines selling as well as a source
of new travel information services, thanks
to the Near Field Communication NFC
technology that will soon be integrated
in the mobile phones enabling to store
transport tickets.
The NFC-mobile-phone, is a new generation
of mobile phone allowing a short distance
radio connection. The mobile phone is
equipped with a second antenna which
interacts with the surrounding environment
enabling to establish NFC connections.
When the mobile phone screen is placed
near a reader it activates the validation of
the transport ticket just as the contactless
card would do.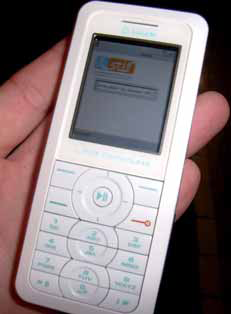 In France, first experiments started in
2006. Since 2008, the participation of the
various stakeholders: French government, telephone operators, local transport
authorities, transport operators, actors
from the industrial sector such as telephone
makers and chip makers are organizing
themselves in a large project to implement
the NFC technology to mobile phones
across the country. Currently standard
specifications for Transport ticketing
services are undertaken with the help of
GART, the group of French local public
transport authorities.
The STIF, for Ile de France region, will
coordinate transport operators (RATP,
SNCF Transilien and Optile the private bus
operators association) and telephone
operators (Orange, Bouygues Télécoms,
SFR…) with a view to ensure that public
service requirements are met in terms of
accessibility for all and continuous delivery
of the service but also with a particular care
to ensure that specific journeys remain
anonymous. The objective is to achieve
the implementation programme in 2010.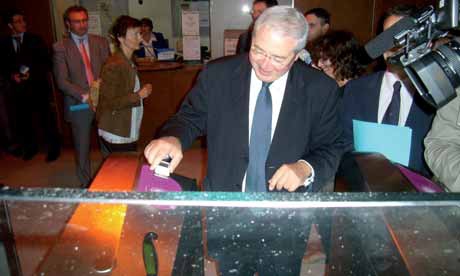 Major benefits are expected from the new
service of electronic ticketing by mobile
phones. It will enable people :
to buy and load a transport ticket
either from home or from any part of
Ile de France before reaching the
transport network, sparing the time
in queuing up in front of ticket
machines and avoiding the risk of
missing the next bus or tram ;
to validate the ticket loaded on the
mobile phone in the same way as
using a contactless card ;
to check at any time the information
about the tickets loaded: the expiration
date and the value of the remaining
tickets and also decide about the
right ticket to validate in case different
ticket fares have been stored.
Other types of services are foreseen such
as getting exhaustive information on the
tariff fares, downloading a route planner,
or reaching the smartest trip fare according
to destination and time of day and
probably many more developments.
For more information:
sebastien.mabille@stif.info