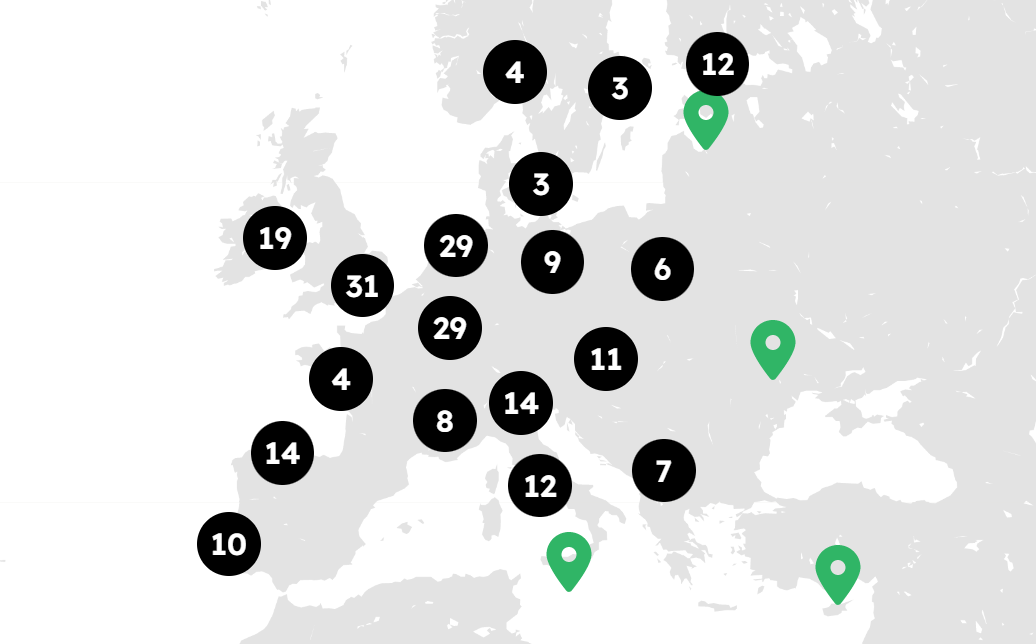 Halfway through its implementation, PrepDSpace4Mobility has successfully achieved its first objective of creating an inventory of European data ecosystems.
An inventory of almost 400 data sharing initiatives was created by mapping existing data ecosystems in the mobility and logistics sector. 229 of those are available to be explored on an interactive map on the project's website.
The panEuropean consortium of PrepDSpace4Mobility, has reached out with an in-depth survey and is analysing the data sharing initiatives to find common ground and draw conclusions on suitable frameworks for an easy, cross-border access to key data for passengers and freight within the European Union.