Updated

12 February 2016
News
Vilnius has positive news to report that we believe is worth sharing with you this winter! Passengers are our top priority therefore, we are always looking for new ways to improve our services, and make journeys with public transport more pleasant. In these past few months, we have thought of three different groups of passengers, and decided to give a little something for each of them. Those three groups are youth (mainly students), tourists, and, of course, our little ones – primary school children!

Youth. From the 14th of August, night buses came back to the streets of Vilnius. 5 night routes that cover main areas of the city were introduced! It were good news not only for students who like to stay up late in the city but also for others who like to enjoy a late concert, theater or dinner.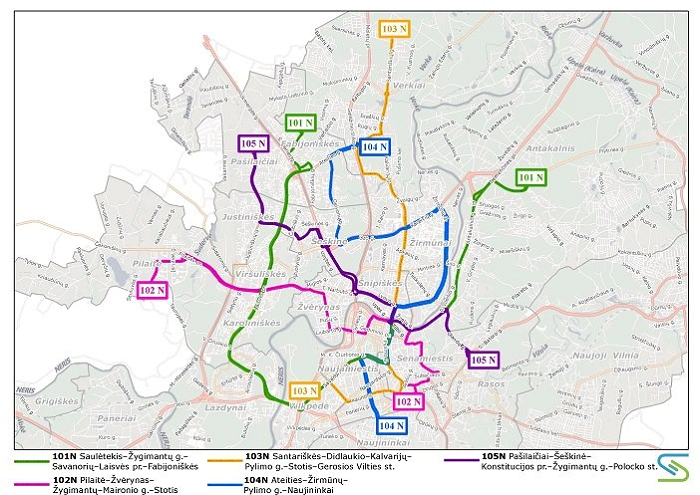 Tourists. We have more and more tourists coming to our beautiful city of Vilnius each year. We want every visitor to feel welcome, and give them a try to use public transportation. Therefore, since 15th of October English announcement that greets tourists, and reminds where to find all the information they need, in regards to public transportation in Vilnius started rolling on our buses and trolleybuses.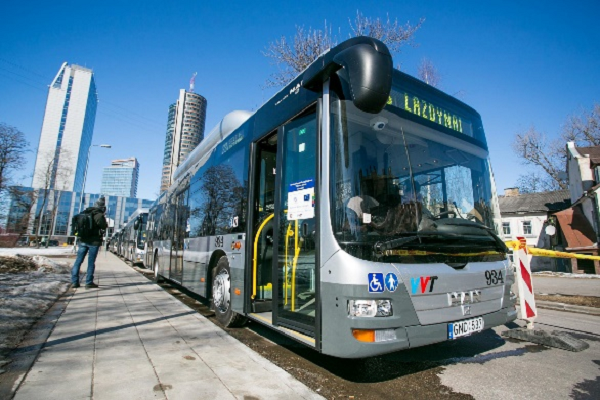 Primary school children. We did not forget our little ones and introduced primary school children ticket that costs only 10 euros per year! This special ticket was introduced on the 14th of August, right before a school year starts. We wanted to ensure that primary school children felt equal to other passengers therefore, we gave a name to this ticket – special ticket, as if it would give a super power to our little ones, and would make them feel strong and confident on a public transport.