As of June 30, the responsibility for the eleven Wiesel express bus lines was handed over by the NÖVOG to the Verkehrsverbund Ost-Region (VOR). On behalf of the Province of Lower Austria, NÖVOG developed a bus system, which was launched in 1996 with the Wiesel express bus system, in order to establish a fast and direct transfer for employees to the Lower Austrian provincial capital.
For more than 20 years Wieselbus lines have connected the provincial capital of St. Pölten with the centers of the Wald-, Wein- and Industrie-districts in Lower Austria. In order to use synergy effects and bundle all bus ordering services in the Austria's eastern region, responsibility for the Wieselbus will be transferred from NÖVOG to VOR.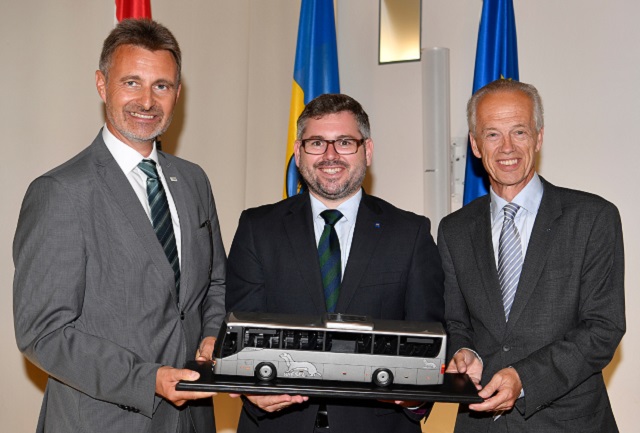 The Wieselbus lines should be led in coordination with the existing railway and bus timetables in the sense of an optimal mesh. VOR is taking over a well-established and successful express bus system, characterized by high customer satisfaction, high occupancy, and loyal customers with a strong brand.
First and foremost, it will be a matter of further promoting the integration of this top rapid bus system into the overall public transport system. Timetables, routes and fares remain largely unchanged for the time being. A first adaptation has already been worked out for the benefit of passengers: With a new stop on the F line, this line can also be opened up to other passenger groups, respectively new connections can be created to the existing Waldviertel lines.
For information contact: Mr Jürgen Pogadl