Updated

22 March 2006
News
Transport for London (TfL) is the integrated body responsible for London's transport system which role is to implement the Mayor of London's Transport Strategy and to manage transport services.
TfL is responsible for London's buses, the Underground, the Docklands Light Railway (DLR), the management of Croydon Tramlink and London River Services. Besides public transport services, TfL is also responsible for a 580km network of main roads and all of London's 4,600 traffic lights, manages the central London Congestion Charging scheme, regulates the city's taxis and private hire trade, and promotes a range of walking and cycling initiatives.
Despite this wide range of responsibilities, TfL has currently no direct role in the provision of railway services. They represent however a large part of stages made by public transport. To allow better integration of services and to continue the successful decentralisation of responsibilities, the Government decided to devolve some rail passenger services from the Department for Transport (DfT) to TfL.
From Autumn 2007, the so-called North London Railway services will be directly managed by TfL. The process to appoint an operator to run the concession will start immediately and will conclude on 11 November 2007 with the start of the North London Railway operating concession by the successful bidder. Until then, the services will continue to be run by the current franchise operator, Silverlink Metro, managed and funded by the Department for Transport.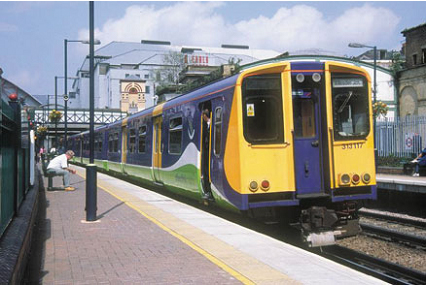 Immediate improvements will be made in the security equipment, in staff reinforcement, extra train services, timetable co-ordination with underground services and ticketing integration within the Oystercard system.
Long term benefits are also expected regarding fleet renewal with higher capacity and more accessible carriages, a stations enhancement program and higher frequencies in the network.
The Department for Transport also launched on 9 March a consultation on whether the Mayor of London's rail powers should extend beyond the Greater London Authority boundary. As commuter train services do not stop at the administrative limits of the city, a better coherence of network can be reached by granting cross border competencies. However, the mobility needs of people living outside London have also to be well taken in account. To achieve this goal, the stakeholders need to identify the appropriate services to be transferred and to set up of a relevant governance structure. The consultation will close by 31 May 2006.