Updated

15 March 2017
News
In November 2016, TfL teamed up with the UK's largest voluntary sector provider of HIV and sexual health services to provide the UK's biggest ever workplace HIV testing event as part of National HIV Testing Week.
National HIV Testing Week aims to increase the awareness and accessibility of HIV testing across the UK, particularly to the key groups affected by HIV – gay and bisexual men and black African men and women. TfL was proud to support the event for the second year running believing it is hugely important for its staff to have access to HIV testing and to be aware of the benefits of getting an early diagnosis. Almost half of all new HIV diagnoses in the UK are made in London.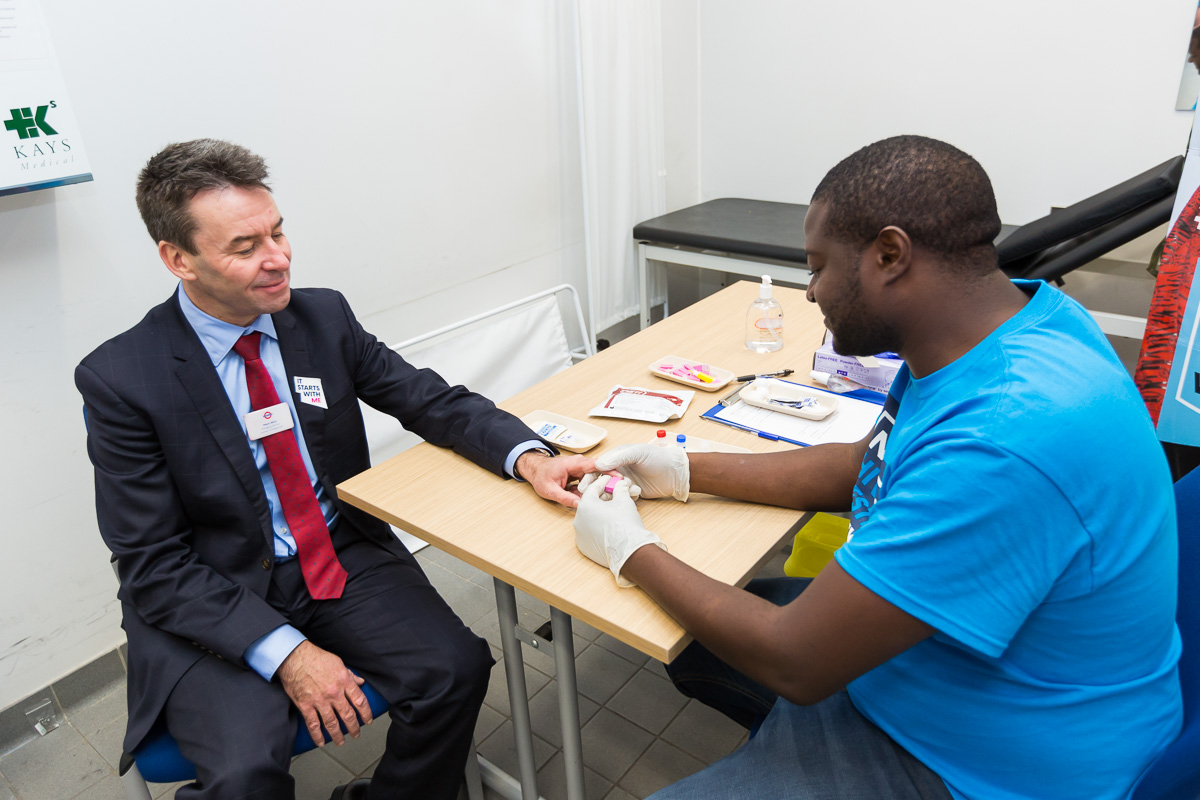 Tim Martineau, Chief of Staff, UNAIDS, believes that workplace testing events are critically important to get people talking about HIV, to break down the barriers of stigma and to allow people to make informed decisions about their own health.
TfL's LGBT+ staff network group, OUTbound, alongside TfL's Occupational Health team, promoted the initiative to staff internally to raise awareness and encourage participation. Employees had the opportunity to book appointments beforehand or attend a walk-in session.
For more information, please contact: stevenewsome@tfl.gov.uk