Updated

22 January 2023
News
In Helsinki this week, an EMTA delegation met with the Finnish Ministry of Transport and Communications together with HSL, the public transport authority for the Helsinki region. Open ticketing was central to the conversation, which coincides with the preparation of a European regulation on multimodal digital moblity services (MDMS) and with the evaluation of the Finnish Act on Transport Services.
The Finnish Act on Transport Services has been described globally as groundbreaking. Created in 2017, it granted access to data on timetables and pricing of different transport providers and deregulated taxi transport, also allowing third parties to sell transport tickets by opening ticket interfaces, making it more likely to see MaaS platforms develop.
In a very open and honest conversation, Alexandre Santacreu and Thomas Geier of EMTA learned how few HSL tickets are sold through third parties, in comparison with the cost involved in the design and maintenance of associated sales channels. The lack of a technical specifications in the 2017 Act perhaps contributed to high development costs and market fragmentation. A business model for a pure player MaaS provider remains hard to find.
The meeting was followed by an experts workshop in HSL headquarters to discuss digital sales and further topics such as rail and bus tendering.
Credits to HSL CEO Mr Mika Nykänen for inviting EMTA to such an inspiring visit, but also to his wider team at HSL for their contributions: Communications Director Päivi Alakuijala, Sales Director Mari Flink, Development Manager Kimmo Sinisalo, Transport Director Johanna Wallin, Strategy Director Sini Puntanen, and many more.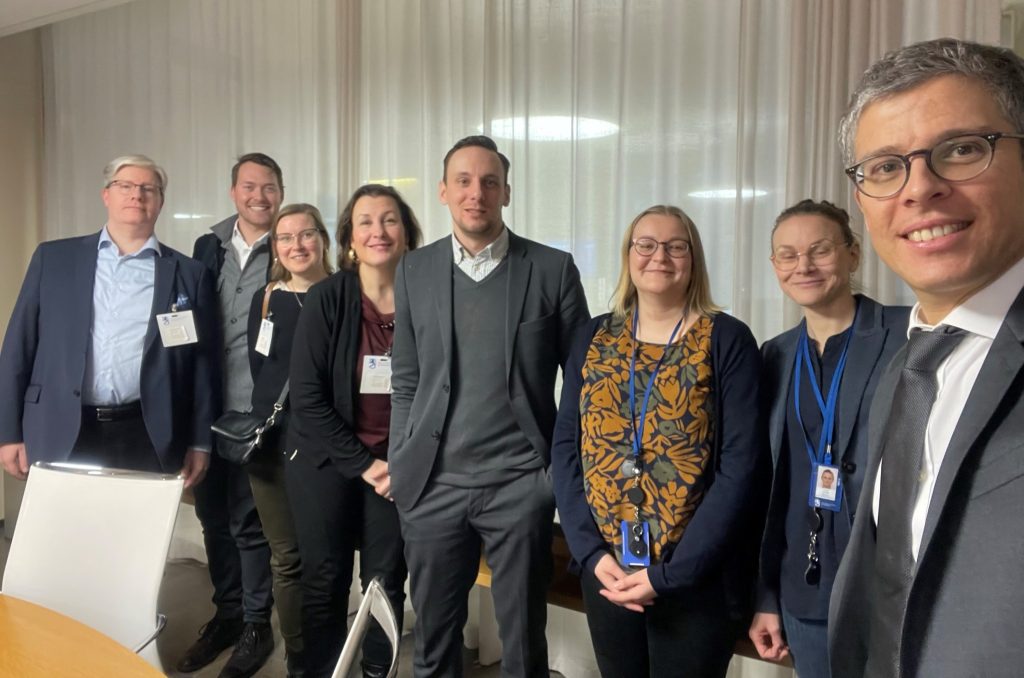 On the photo from left to right: Kimmo Sinisalo, Thomas Geier, Johanna Wallin, Mari Klink, Emil Asp, Tiia Orjasniemi, Laura Lassila, and Alexandre Santacreu.