London will lead the world in 2012 when it becomes the first city where passengers are able to access an entire transport network with just a swipe of their contactless bank or credit card. By the end of 2012 card readers across the whole of the Transport for London (TfL) network will have been upgraded so that a touch of a contactless bank or credit card issued by Visa, MasterCard and American Express passengers will be able to touch in and out for "pay as you go" travel on the bus, Tube, Docklands Light Railway (DLR), Tram and London Overground network.
The new system will be up and running on all of London's 8,000 buses in time for the 2012 Games, enabling quick and easy bus travel for the millions of visitors. The system will be rolled out onto the Tube, DLR, Tram and London Overground network before the end of 2012. Discussions are also under way with the Train Operating Companies that serve London about whether contactless payment cards could be used on National Rail services where Oyster is currently accepted. Oyster will also continue to be accepted for the many millions of customers who use it every day.
The new system will make London's public transport far more
accessible for domestic and international visitors. Most visitors currently arrive in London without any kind of public transport ticket in their possession, and have to spend their valuable time buying one. The enhancement to the Oyster system will mean visitors will be able to enter the transport network as soon as they arrive thus allowing them to make the most of their time in London.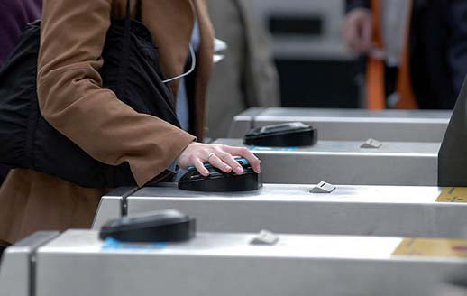 For EMTA members there are some interesting conclusions
from TfL's announcement:
First, TfL has brokered an agreement with the payment
schemes MasterCard and Visa about how their contactless cards
can be used to pay for urban public transport in the same "tap-in, tap-out" manner as Oyster. Visa and MasterCard are working to turn this agreement into a detailed set of rules for acceptance that can be used by any city, and this work is expected to be complete by the autumn of this year. From that point, any European city will be able to discuss this kind of contactless payment card acceptance with their acquiring bank and expect to get back a fully-detailed explanation of how it works and what the obligations on transport operators are.
Second, this model delivers comprehensive interoperability
between all European cities in one direct step. It is already the case that EU citizens can travel freely around the EU by car in the sure knowledge that they will be able to use their credit or debit card to buy fuel whenever they need it. If cities across the EU adopted this model for the payment of single and return trips or daily passes on the urban public transport system, the same interoperability will have been achieved for public transport.
Third, when compared with "transport-specific" smartcards like
Oyster, this model offers a similar or better smartcard experience to the customer at markedly lower cost to the transport operator, and therefore ought to be an attractive option.
For more information: Steve Newsome