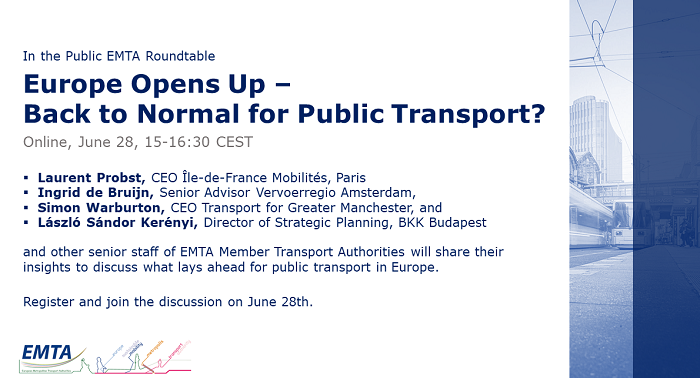 After months of reduced public life in an effort to limit the spread of COVID-19, Europe's cities and metropolitan areas across the board are opening up. Restaurants, shops and cultural venues are welcoming guests and offices are increasingly occupied throughout the work week.
As mobility demand returns, road congestion updates are back on the radio and passengers are back in trains, metros, trams and buses.
Does that mean Public Transport and Transport Authorities can go back to normal?
How are Europe's transport authorities managing the return?
Are the unexpected financial difficulties of 2020 overcome?
Have passengers and travel demand changed?
And are there lasting effects on the way public transport is organized in Europe's metropolitan areas?
Register here for the EMTA Public Online Roundtable on June 28.