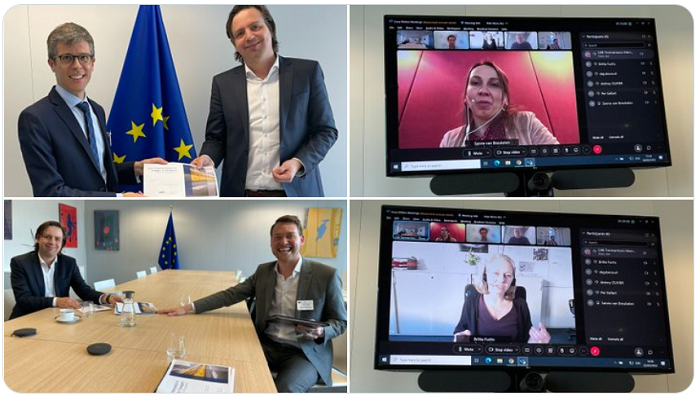 EMTA members deliver rapid progress towards zero-emission bus fleets despite major industrial, technical, and financial challenges. On Thursday 3 March, the European Commission held a hybrid meeting with an EMTA delegation to assess bottlenecks and help find solutions.
Alexandre Santacreu and Thomas Geier from EMTA met with Daniel Mes, member of Cabinet for Executive Vice-President Timmermans who leads the Commission's work on the European Green Deal.
Mr Mes considered EMTA's visit very timely and identified related policy proposals by the Commission that will benefit from the expertise and support of EMTA.
Five EMTA members joined the meeting remotely and shared their insights:
EMTA's report Towards Zero Emission Public Transport served as the basis for this dialogue.