Updated

9 December 2019
News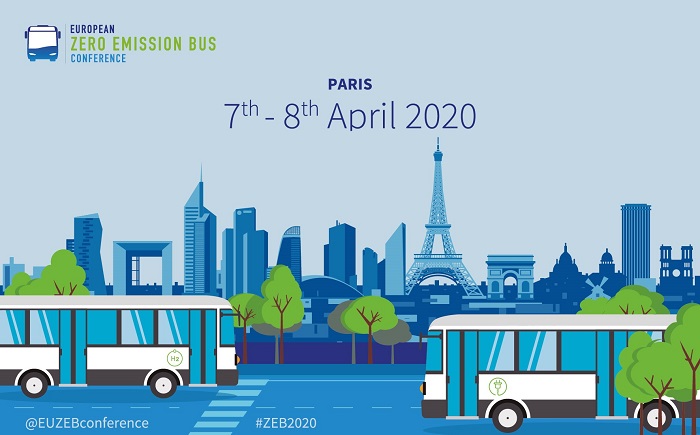 EMTA is happy to support the next European Zero Emission Bus Conference that will take place on 07-08. April 2020 in Paris (FRANCE).
As with the previous editions of the conference, held in Cologne in 2018 and London in 2016, the Paris ZEB conference will focus on the solutions and challenges of decarbonising the bus industry. Over the two days of the conference, 400 stakeholders including bus operators, major industry players, and local and international policy makers, will come together to debate the relative merits of the two zero emission technologies – battery electric and fuel cell electric buses.
The conference programme has been designed to give attendees a complete overview of the considerations for deployment of zero emission fleets. Featuring industry experts and early adopters of zero emission vehicles, the sessions will be centred on the following topics:
Zero emission buses – what options are available today? Are we ready for the complete conversion?
Deploying new infrastructure at scale – which infrastructure solution best fits your needs?
Innovative economics – how can we finance full fleet conversions? What support is available from public and private sources, and how can this support be accessed?
Planning for operation – what are the considerations for operating large zero emission fleets?
Ambitious transition plans – what can we learn from the early adopters of zero emission vehicles? How can we achieve full fleet conversions?
For further information and updated news, please visit www.zeroemissionbusconfernece.eu and follow @EUZEBconference on Twitter. #ZEB2020