Updated

12 February 2016
News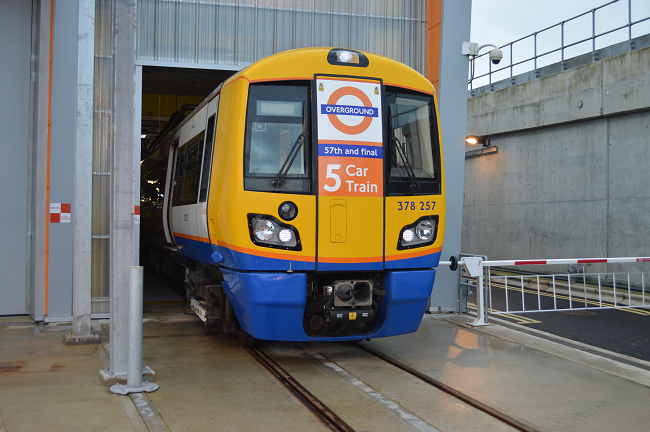 Transport for London (TfL) has announced that hundreds of thousands of London Overground customers are now getting better, more comfortable journeys as work to lengthen trains from four carriages to five has been completed. The new carriages, which increase passenger capacity on the East London, West London, North London and Euston to Watford routes by 25 per cent, will help meet the increasing demand for the highly popular rail service and provide room for an extra 170 passengers per train.
Since TfL took over suburban rail routes from Silverlink in 2007 and created London Overground, passenger numbers on the routes have increased six fold, with the network becoming one of the most popular railways anywhere in the country and carrying 176 million passengers per year. Previously under-used parts of the rail network have been brought back into full use, while services have been radically improved with continuing investment and expansion to parts of London that were once not served well by rail. Stations have been brought up to modern standards, with CCTV, better security, a turn-up-and-go service for disabled Londoners and staff present at every station at all times.
The increase from four- to five-carriage trains is part of TfL's £320 million programme to boost capacity on the network, and the introduction of the longer trains, which began in November 2014, has now been completed in full, on time and on budget.
In 2015, the West Anglia rail routes to Cheshunt, Chingford and Enfield Town, north of Greater London, joined TfL's integrated network as part of London Overground. Rail services between Liverpool Street and Shenfield also joined the TfL network and will see significant improvements in preparation for TfL-operated Crossrail services in 2017.
London Overground will increase its capacity on the Gospel Oak to Barking route once the line is electrified, and its diesel trains are replaced with electric trains, in 2018.