Updated

29 April 2014
News
Over the next few months Barcelona will launch a new mobility
card to replace the 84 different public transport integrated fares
that coexist nowadays in the metropolitan area of the Catalan
capital. However, the T-Mobilitat project is not limited to public
transport but has a much broader scope, defined by current
tendencies and needs, and is set to be a pioneering project in
terms of the integration of all transport services, which will be
brought together in a single card.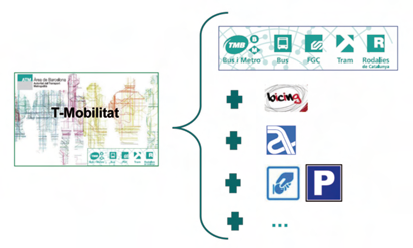 The T-Mobilitat technological system has been developed jointly
by the Barcelona Metropolitan Transport Area (ATM) and the most
important public transport companies, fully aware, on the one
hand, of the obsolescence of the present machinery and fare
system, dating back to 2001 and the fare integration of the public
transport services that coexisted at that time.
Today's needs are no longer those of over a decade ago, and the
current system lacks the flexibility, security and versatility that
modern day technology will bring to the new Catalan mobility
ticket. The new system has been designed according to a model
based on open and internationally regulated (European Directive
STD 2010) specifications.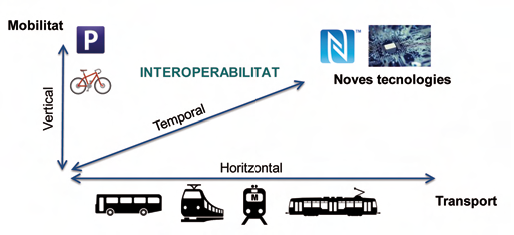 T-Mobilitat is based on contactless technology and powered by a
high performance chip, applicable to a wide range of physical
supports, from memory chips, to bracelets or smartphones. The
replacement of all the old magnetic machinery will be accompanied
by a new fare and management system, better adapted to user needs and that, by means of real time data provision, will
ensure a quantitative leap in the amount of information available
to the operators as a support for the taking of service decisions.
In the new fare system, the price of each trip will be tailored to
each person's actual mobility, with discounts for frequent use and
an increase in the marketing channels, allowing citizens to choose
between prepaid, postpaid (bank debit), online renewal and
payment by mobile.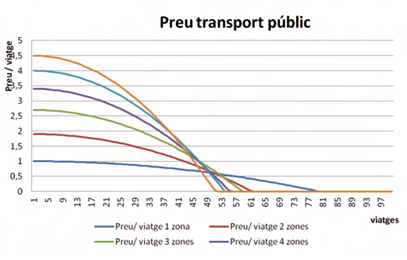 The T-Mobilitat card has been designed by and for the public
transport system and will work as a public-private partnership
agreement, the concession for which is currently being decided
on the basis of a competitive dialogue process.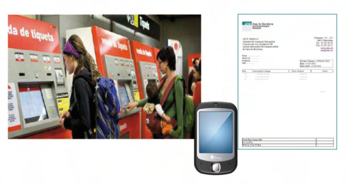 The aim of the Barcelona ATM is to start the implementation of
the new system by mid-2015, and to complete the migration
process by 2017 with the integration in the T:Mobilitat project of
the transport and mobility systems of Tarragona, Lleida and
Girona, making it possible to travel throughout Catalonia using a
single transport card.
Contact: Joseph A. Grau, General Manager,