Updated

24 January 2018
News
Research by Deloitte shows the release of free, accurate and real-time open data by Transport for London (TfL) is generating annual economic benefits and savings of up to £130m (€150m) a year. The report found that customers, road users, business and TfL itself all benefit.
More than 80 data feeds are now available for developers through the free unified API, which ensures accurate real-time data is available from one system for over 13,000 developers. The research, commissioned by TfL and conducted by Deloitte, shows that by providing open data to developers, TfL is improving journeys, saving people time, supporting innovation and creating jobs.
For almost ten years, TfL has been releasing a significant amount of data – timetables, service status and disruption information – in an open format for anyone to use, free of charge. This allows developers and partners to bring new products and services to market more quickly, and therefore extend the reach of TfL's own information channels within stations, at bus stops and online.
TfL has worked with a wide range of professional and amateur developers, ranging from start-ups to global innovators, to deliver new products in the form that customers want. This has led to more than 600 apps now being powered specifically using TfL's open data feeds, used by 42 per cent of Londoners.
The Deloitte report found that TfL's data:
Saves time for passengers allowing them to plan journeys more accurately using apps with real-time information and advice on how to adjust their routes
Provides better information to plan journeys, travel more easily and take more journeys
Creates commercial opportunities for third party developers with a wide range of companies now using TfL's open data commercially to help generate revenue, many of whom are based in London.
Leverages value and savings from partnerships with major customer facing technology platform owners allowing TfL to receive back significant data on areas it does not itself collect data (e.g. crowdsourced traffic data)
The research shows the full power of open data and how it can be embraced to improve our city to meet the needs of Londoners. The provision of open data forms a key part of TfL's wider customer information strategy of providing more helpful, real-time information using new technology and innovation, to improve journeys. Other initiatives already in place include using Twitter travel alerts for service updates, the new 'TravelBot' Facebook Messenger tool that provides direct answers to travel queries on Tube, rail and bus services, and equipping staff with smart phones and tablets to help customers with their journeys.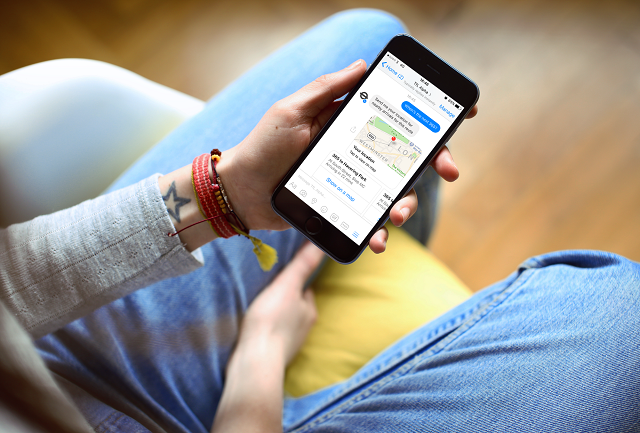 Earlier this year, TfL also hosted a digital accessibility summit to bring together digital innovators and accessibility stakeholders to discuss how technology can help our customers get around. The summit has led to a number of developers now working proactively with TfL to improve how accessibility information, such as step-free access at stations and whether bus stops are correctly reflected as accessible or inaccessible to wheelchair users, is made available through apps and on websites.
For more information on TfL's open data policy, please visit tfl.gov.uk/open-data
Contact: Steve Newsome Head of International & European Affairs