Updated

31 August 2015
News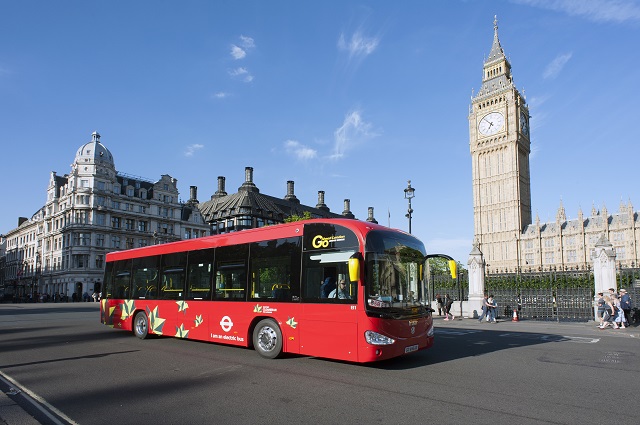 With one bus route to convert to fully electric later this year and another two next year, London will have over 50 all electric buses in service from autumn next year, lowering carbon emissions and helping to improve the city's air quality.
London's electric bus fleet, currently comprising vehicles from Chinese producer BYD and UK manufacturer Optare, has recently been augmented by two single-deck vehicles from Spanish company Irizar. London's electric buses deliver improved customer experience with lower noise and vibrations and their zero tailpipe emissions result in lower carbon emissions and significant air quality benefits.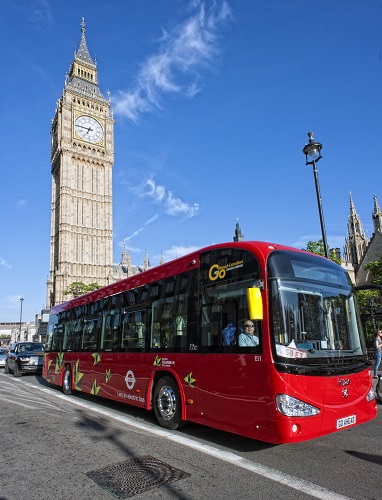 London's bus fleet already has over 1,300 hybrid electric buses and over 1,400 older buses have been retrofitted, reducing their emissions by up to 88 per cent. The number of hybrid buses will increase to over 1,700 by 2016 – a figure that represents over 20 per cent of the fleet. This includes 800 New Routemaster buses, which are one of the cleanest double deck buses of their type.
Other green fleet initiatives include the testing of eight zero emission hydrogen buses; a trial of inductive charging to enable specially extended range diesel electric hybrid buses to wirelessly charge their batteries while they wait at bus stands; testing of a purpose built pure electric double deck bus; and the accelerated introduction of ultra-low emission Euro VI buses – with more than 500 now in service.
By 2020, as part of the Ultra Low Emission Zone, Transport for London is committed to ensuring all 300 single decker buses operating in central London are zero emission (e.g. electric or hydrogen), and all 3,000 double deck buses are hybrid.
Francisca Delgadillo, Transport for London